Give your home a facelift with new siding!
We know how important your home is to you, and what maintaining the exterior appearance means for your investment.  Replacing your existing siding can greatly raise not only the aesthetic of your home – but also it's value!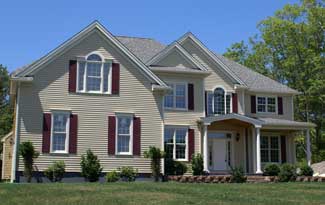 We have been installing new siding for homes in St. Louis since 1988.
We help our customers give their home a facelift with new siding. There is no better home improvement project to raise the value of your home without breaking the bank.
At St. Louis Roofing and Renovation, we use only the highest quality materials for our siding projects. We pride ourselves on our commitment to excellence, and are dedicated to exceeding your expectations.  Here is what one of our customers had to say about their new siding:
"We are very impressed with the new Craneboard siding. My house looks brand new.  Thank you for your attention to the small details."    

Bill S.
Chesterfield Valley, MO
Call us today for a free, no pressure written estimate on your upcoming siding project – 314-968-7848.